Custom Application Development
Custom Application Development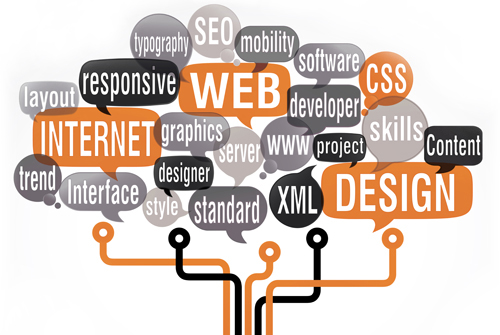 Volga Infotech creates, implements, integrates, and maintains custom software applications to help support your growth and achieve your business objectives.
Having built numerous custom applications globally within different verticals, we have broad business and technical skills that can provide a solution that works with your current environment or infrastructure.
Volga Infotech's custom application development solutions help you to:
Design custom solutions to meet the unique needs
Provide custom enhancements to in-house applications
Align current workflows or business processes
Optimize ROI from new, aging, and legacy systems
Increase the ability to compete globally by integrating leading Internet-enabled applications
Improve response by maintaining critical enterprise software
Expedite change while minimizing cost
Methodology
Volga Infotech specializes in developing custom software applications on time and within budget using methodologies and tools such as Agile development, Lean, SCRUM, MSF, CMMI, re-factoring, software factory utilization and feature-driven development.
The significant features of our Application Development methodology are:
Integration of best of breed process and practices
Flexibility in complying with customer specific framework
A comprehensive Project Management framework for different project types
Robust processes with suitable entry / exit criteria for full life cycle or phase level solutions
The application development methodology can be used for:
New application development
Existing application enhancement
Application consolidation
Application migration
At a high-level, the processes followed within the methodology are:
Identify
Identify business challenges to propose custom application development solution to fill in the gaps of problematic business processes.
Design & Planning
A detailed design and planning phase is a key step to an effective and successful application development strategy. Prior to the start of any project, Volga Infotech will provide detailed timelines, project estimates and scope of work documentation to ensure that your business goals and comprehensive IT initiatives will be met.
Project Management
Whether Volga Infotech is acting as your outsourced IT staff, is a complement to your current staff offering unique expertise, or is helping to assist in the integration of a third-party application provider, Volga Infotech's project managers will ensure that projects are completed on schedule and within budget.
Development & Implementation
The Volga Infotech team will lead each step of the way to ensure that all custom applications are tested and implemented correctly with hands-on training to your staff that will need to acclimate to the new technology.
Support
Custom application development requires ongoing support as future modifications, technical assistance, or failures repair may be required. The Volga Infotech team is always available for recurring maintenance .