BI, Analytics and Performance Management
BI, Analytics and Performance Management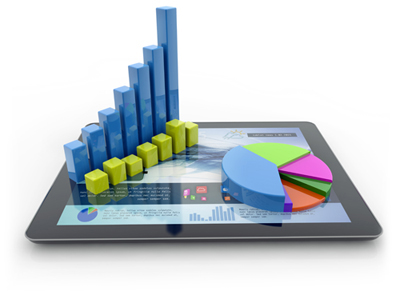 Business Intelligence (BI) transforms your data into information and analytics to make effective and timely business decisions.
At Volga Infotech, we take a holistic view of every enterprise's data capture, management, and discovery requirements. Business Intelligence – done correctly – transforms your corporate data into analytical system data structures that render reports, dashboards, scorecards and analytics to support business decision-making process.
To help clients meet the demands of today and plan for tomorrow, we offer the following services:
Business Strategy and Enterprise Metrics
Enterprise information management strategy and roadmap development, business information health assessments, business case development, platform and tool evaluations, architecture definition, and enterprise metrics management.
Business Process Application
Event monitoring, BI adoption, organizational deployment, and user empowerment.
BI Capabilities
BI rationalization and consolidation, data visualization and analytic applications development, BI Center of Excellence, cloud reporting.
Analytic Applications
Enterprise analytics services, industry solutions, and web analytics.
Information Infrastructure
Data modeling, data architecture, data integration Center of Excellence, master data management, metadata management, data quality management, data warehouse performance improvement, design and development, quality assurance, and auditing and data governance.